Touhou LostWord brings to the world an original music video project that brings together familiar Touhou music circles along with artists who have never been part of Touhou to create one of a kind music videos! Get ready to experience Touhou LostWord's music!
Bringing together the original songs of Touhou Project, the Touhou music circle Yuuhei Satellite, and Shimamiya Eiko who is famous for her roles in various anime songs. We introduce Part 1 of the Music Video Project which also features original art of Remilia Scarlet not found in-game!
We have lots of more songs and artists lined up, so look forward to it and join us for the ride!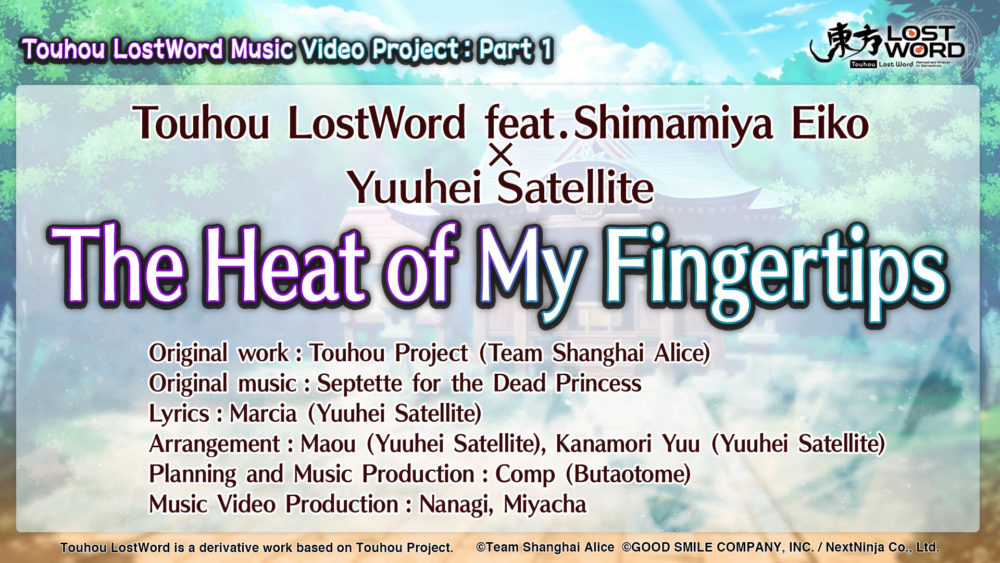 Check out the intro on Youtube.
Make sure to subscribe to the official Touhou LostWord YouTube channel so you don't miss the full version coming tomorrow February 11th!
https://www.youtube.com/channel/UC7ENPxIQMV02RsutiiyRoWQ?sub_confirmation=1
Come chat with us about Touhou LostWord and its music on our official Discord channel!
Official Discord:
https://discord.gg/touhoulostword​
Official YouTube:
https://www.youtube.com/c/TouhouLostWordGlobal/
Official Twitter:
https://twitter.com/touhouLW_Global​
Official Facebook:
https://www.facebook.com/touhoulwGlobal/​