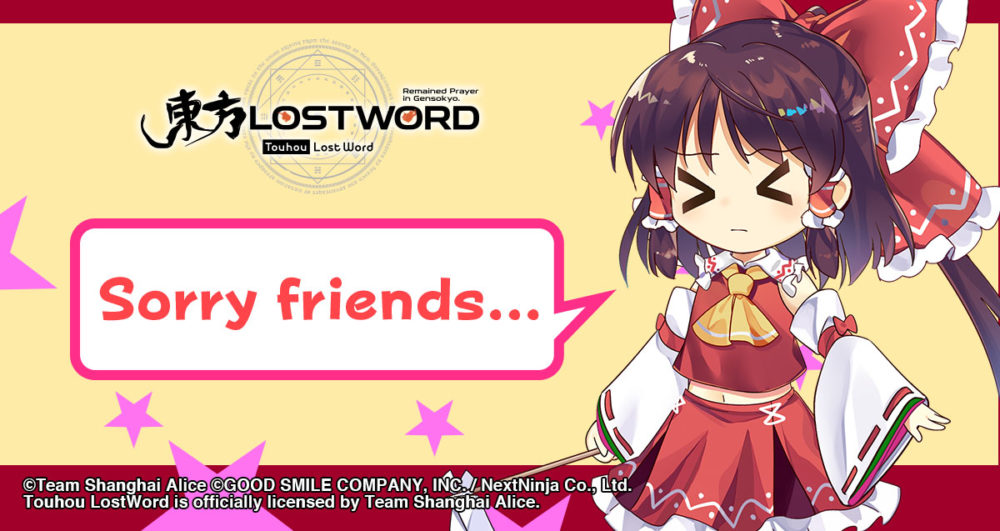 Facebook Account Binding Error – Compensation
Hi friends,
We are still waiting for a response from Facebook in regards to the Facebook Account Binding error.
To apologize to all those who have been affected by this error we will be sending 100 Seal Crystals to players who have been affected after the Account Binding error has been resolved.
To receive the 100 Seal Crystals compensation, please enter our Official Discord and check the #id-submission channel for instructions on how to submit your Player ID.
Note: Seal Crystals will be sent to players who submitted their ID after Facebook Binding services are restored. We will make an announcement with further details upon Facebook Binding service restoration.
Note: To receive the Seal Crystals you must submit your ID via our Official Discord for verification.
We apologize for this disruption in service and hope to have Facebook Binding services restored as soon as possible.
Official Discord
Official Discord: https://discord.com/invite/touhoulostword