Thank you for playing Touhou LostWord.
Play the new event to read the story and get rewards!
These EX quests can be challenged up to six times per day!
Available from:
2021/12/17 8:00UTC Until
2021/12/24 1:59 UTC
Event Details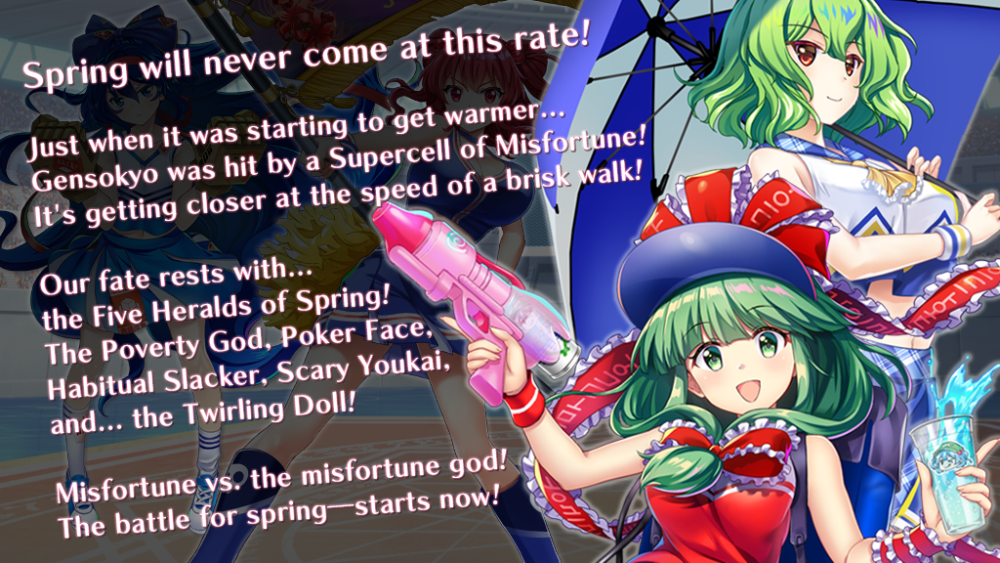 Event Points, Exchange, Lottery, and Total Points
To play this limited event, read the story and collect Event Points.
Complete the tasks to get rewards and more Event Points.
You can exchange Event Points from Shop > Shrine Office > Event Exchange, or try the Lottery for useful items!
And don't forget to check your Total Points from the Event Menu! Tap the item icon to get the rewards you deserve for reaching the total amount of Event Points you collected.
Note: Event Points drop amount has been revised.
You will be able to exchange Event Points until the following date and time:
2021/12/31 23:59 UTC
Enjoy the Event Point Bonus!
Some of the Event quests have an Event Point Bonus once a day during the event period!
Make the most of them to collect as many Event Points as you can and get more rewards!
Note: the quests reset at 0:00.
Event Schedule
Read a new part of the story every day!
During the event period, every day a new Episode of the story will be released together with new Tasks.
Schedule
12/10 after maintenance → Episode 1
12/11 00:00 UTC → Episode 2
12/12 00:00 UTC → Episode 3
12/13 00:00 UTC → Episode 4
12/14 00:00 UTC → Episode 5
Difficulty Level
This event is playable in 3 difficulty levels: Normal, Hard, and Lunatic.
Each quest cleared in Normal is unlocked in Hard and each quest cleared in Hard is unlocked in Lunatic.
You can read the story by playing the Normal level.
Rare Event Points
Rare Event points are points that only drop from quests.
You can exchange Rare Event Points for exclusive Vinyl Records that you will be able to set and play from the BGM menu, and other enhancement items.
Disclaimer:
– Quests have a low chance to drop 1 Rare Event Point per clear. Rare Event Points do not drop in quantities of more than 1.
– Rare Event points are not counted in Total Points and cannot be used in the Lottery.
Costume Bonus
The Costume Bonus increases the drop rate of Event Points and Rare Event Points in each quest, and are activated by owning the costumes designated for each event.
The costumes with a Costume Bonus in this event will be:
– Not So Cheerful-Looking Cheerleader – Hata no Kokoro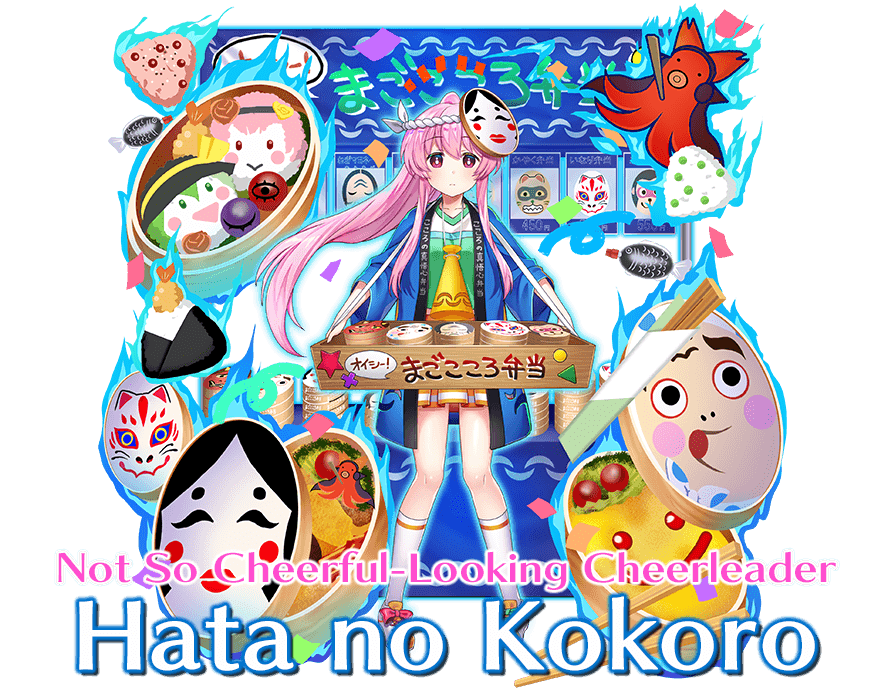 – Misfortune Exorcising Cheerleader – Hina Kagiyama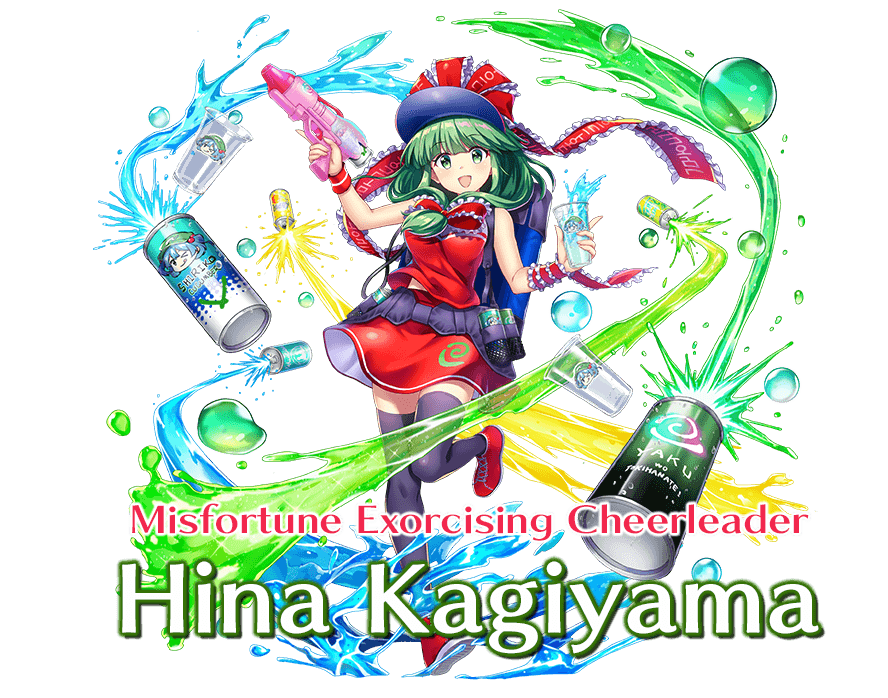 – Happy-To-Listen Cheer-Up Guide – Komachi Onozuka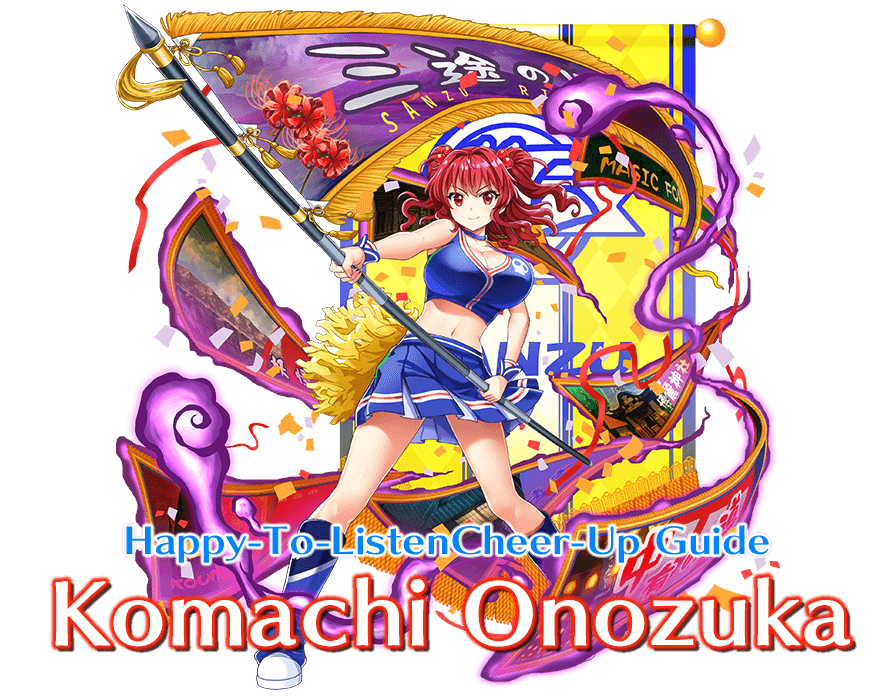 Disclaimer:
– You don't have to change costumes to activate the buff. It is sufficient to own the Costume.
– The Costume Bonus doesn't affect rates other than the quest drops, like task rewards.
Enjoy your journey in Touhou LostWord!