Thank you for playing Touhou LostWord!
We're here to catch you up on the basics of Fantasy Rebirth!
Check out the image below to get all the information you'll need to further power up your level 100 Friends!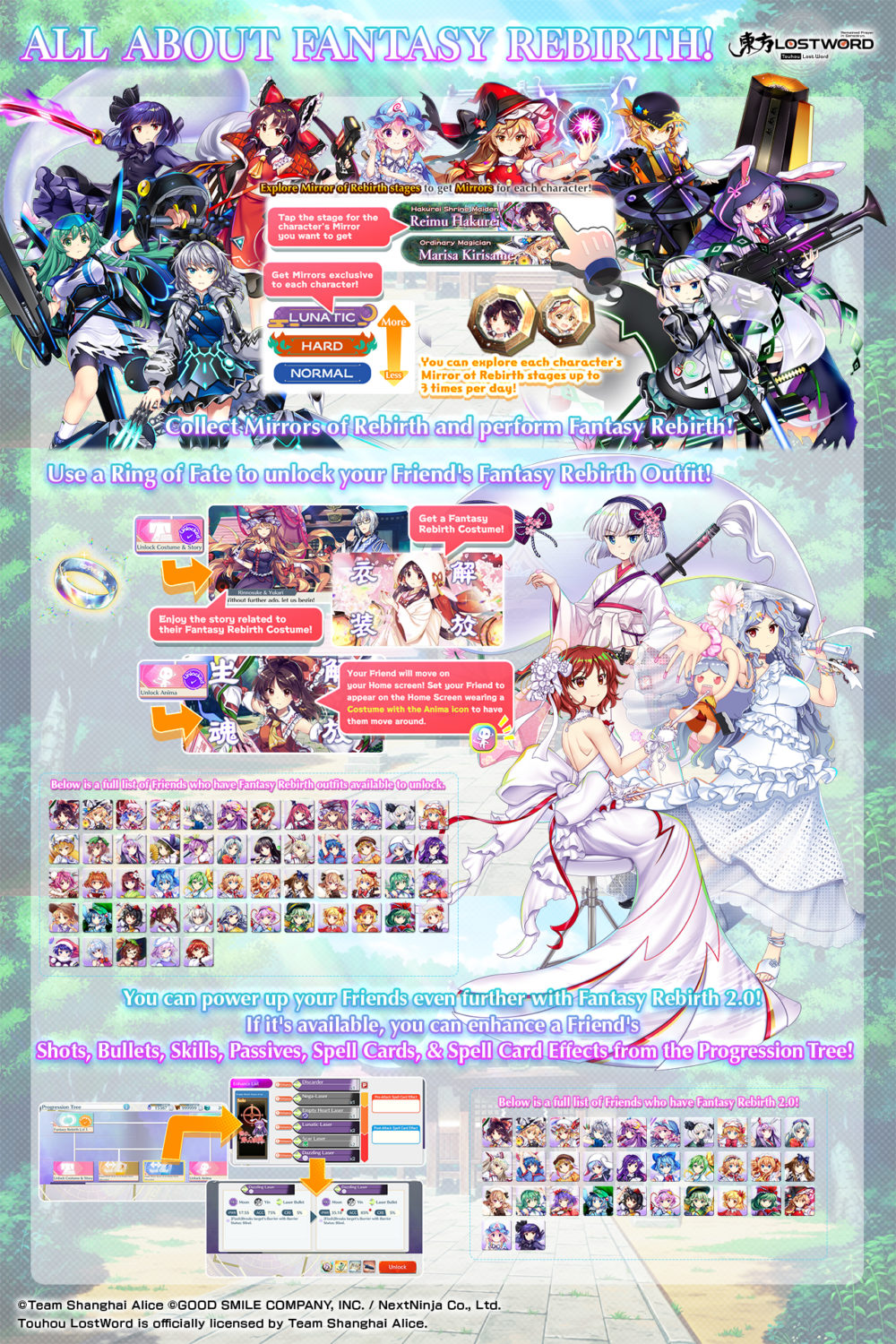 Hope that helped! Do your best to unlock your favorite Friend's Fantasy Rebirth!
Enjoy your journey in Touhou LostWord!