Fortune Dust
What is Fortune Dust?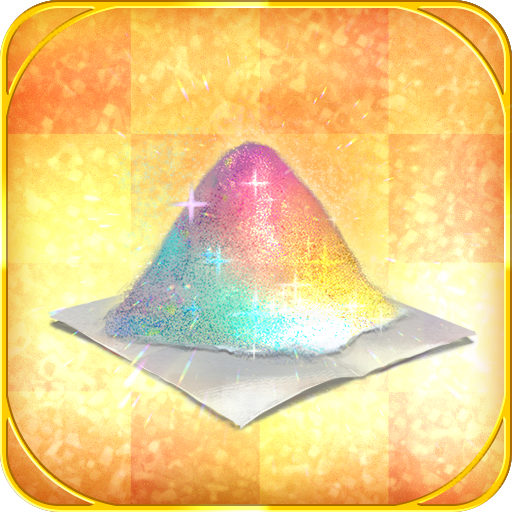 Pretty sparkling dust left over from God Crystals, Fortune Dust can be exchanged for rare items. We will cover how to obtain Fortune Dust in addition to some of the special items you can exchange it for!
How can I obtain Fortune Dust?
There are multiple ways to receive Fortune Dust. Let's go over the three main ones!
1. Using God Crystals in Prayers
When using God Crystals and selecting Pray 10 Times, in addition to your drops, you will receive Fortune Dust as an extra bonus!
* Please note that you will not receive Fortune Dust if you perform 1 time Prayers 10 times using Seal Crystals and Coins. You must use God Crystals to receive Fortune Dust.

* The currently running 72 Hour Prayer will not give Fortune Dust.
* Step-UP Prayers will give Fortune Dust on every step.
2. Exchanging Rare Points
You can obtain Fortune Dust by exchanging Rare Points during Events. As a reminder, Rare Points are special points that are randomly given out as bonus drops from Event Stages. Each Fortune Dust costs 5 Rare Points, so be sure to save up!
*Fortune Dust will be added to the Event Exchange during the next maintenance.
3. Login Bonuses
Fortune Dust may be obtained on certain days as a Login Bonus reward. Keep an eye out for them!
What can I exchange Fortune Dust for?
Fortune Dust can be exchanged for items in the shop. Some of these include Divine Paper Dolls, Tokens, Books, Flower Tiles, and Scrolls.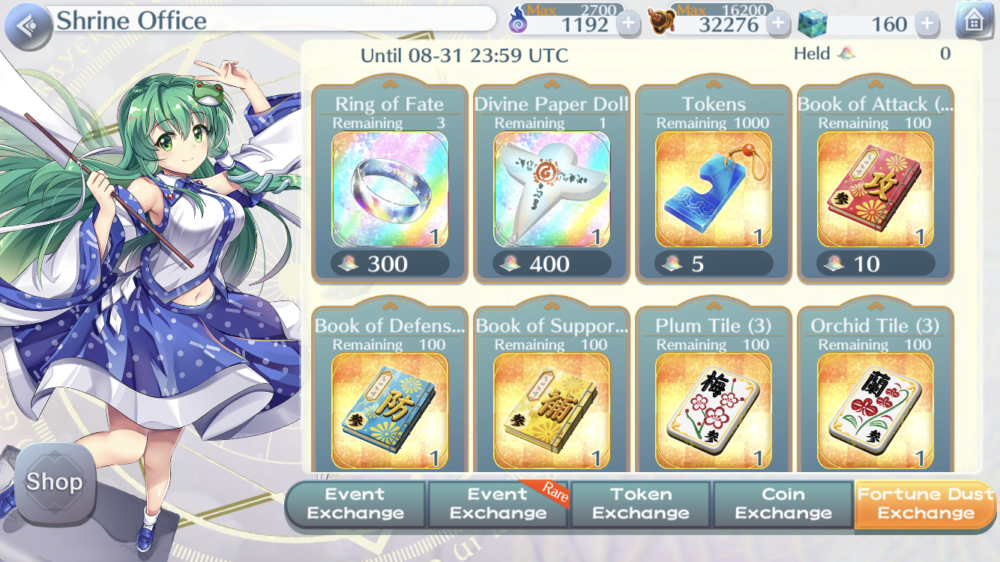 Most notably, you can exchange Fortune Dust for a Ring of Fate, which is important for  Fantasy Rebirth, a new feature that will release this Fall!
Enjoy your journey in Touhou LostWord!